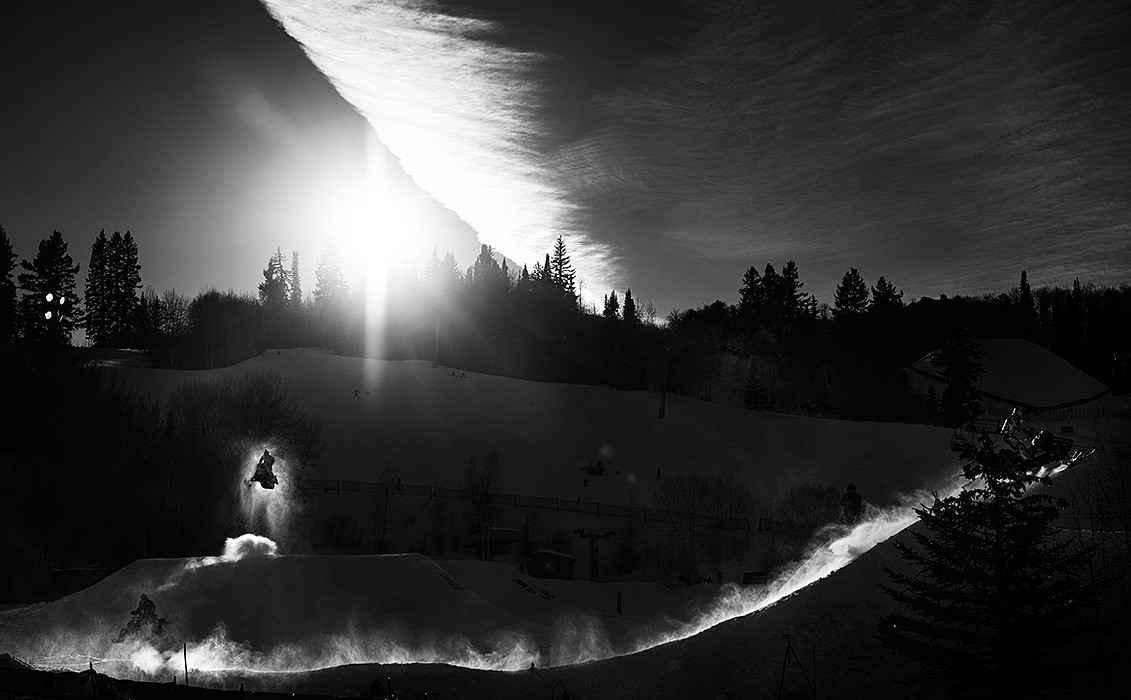 The last week I had a new first: covering the X Games in Aspen, Colorado.
My mission was to cover the Swedish athletes competing in varying sports as freestyle skiing (slopestyle and Big Air), snowboard, skicross and snowmobile racing.
Before arriving I had high expectations of the event, hoping that it would offer a lot of interesting photo opportunities. However, there was no special access to consider really. On the contrary remote cameras wasn't even allowed.
I knew since before that ESPN was the masterminds behind X Games, but not that it was merely an ESPN event. Their own photographers had indefinite access, we "in media" were literally put to the side. The "photo positions" (yes, there needs to be quotation marks) weren't really made for photographers in mind, they seemed more to be an enclosure for the media. When talking to a Denver based photographer I got to know that major media agencies weren't covering the X Games any more due to the lack of access.
For me that's counter productive. If you want to build up an event and make it truly important on a global scale you need the media, and to give them access to be able to do a good coverage. For me this was an interesting experience, however I don't think we will be back for a while.
But whatever the access is I always strive to do a good work. Therefore I really tried to find unique positions and do the best of it. Here is the images from X Games 2016.