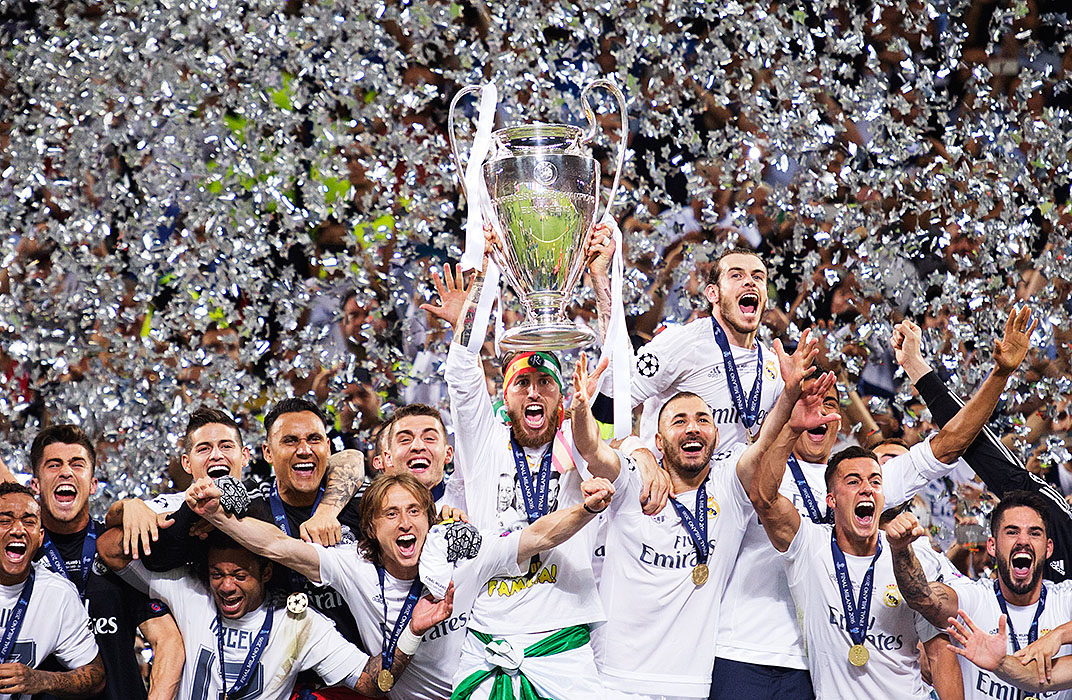 Last year I covered the Champions League final in Berlin this way. This year the coverage of the final between Spanish teams Real Madrid and Atletico Madrid was more conventional.
I arrived in Milan the same day as the final, in the early morning. At around 2PM the taxi picked me up to go to the arena, San Siro. I wasn't back at the hotel until 4AM… At the Champions League final the photographers need to wait to get their positions assigned, prior to that you can't even enter the pitch surroundings but are confined to a press area. Therefore there's a lot of waiting until access is given, thereafter it's all a long rush. 160 photographers equals some hard elbows.
My position wasn't the best this year to capture the match action, however the remote cameras behind the goal saved the coverage. All the goals from Real Madrid's players worked out good, so did also the initial jubilation with the trophy. Next year the final will be played at Millennium Stadium in Cardiff, Wales. I'm hoping for a more exciting match then.